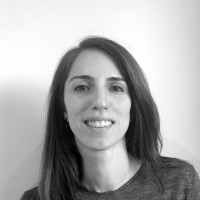 Designer / Frontend Developer @ Ymbra
Cristina Chumillas studied design and discovered Drupal while she was a freelancer. She got involved in the Catalan Drupal Community for the Drupal Developer Days Barcelona in 2012 and she has been helping in the Spanish and Catalan communities since then.
Working as a designer and frontend developer at Ymbra, her contributions to Drupal Core are focused on frontend and UX. She is part of the The Out of the Box Experience initiative (OOTB) which aims to improve the first experience with Drupal for newcomers and evaluators via a new installation profile.