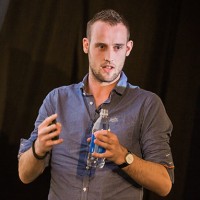 Frontend architect
Named Young Developer of the Year (2014) by net magazine, He was previously a Senior Developer at BSkyB, and has consulted with clients including Google, theBBC, the NHS, Booking.com, and the Financial Times. He specialises in architecting, writing, and scaling CSS for large sites, apps, and products in large-team environments.
He writes, works, speaks, and runs workshops across the globe covering pragmatic, product-led approaches to building and scaling large front-ends for long-running projects and products. He specialises in OOCSS, architecture, scalability, front-end performance, and mobile and responsive web design and development.
He's am a member of Smashing Magazine's Experts Panel, co-author of a book on new approaches to web development, and lead and sole developer of the increasingly popular, open-source, OOCSS framework inuitcss.