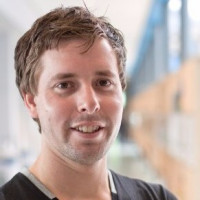 Design Consultant @ Philips Design
Thomas has a background in interactive product design and user experience research. He has always balanced between the technology, business and consumer needs, trying to find new ways to create meaningful innovations for people in several sectors (telecom, healthcare, publishing). He holds a PhD in interaction design and has worked in the start-up world as well as in service design consultancy. Since about 5 years, Thomas started working at Philips, first at the Research department, before moving to Philips Design as a design consultant.
At Philips Design, he is responsible for design innovation projects on digital user engagement and sleep solutions. He collaborates closely with R&D, the Philips business units and Philips' design studios across the globe. As part of this work he also works closely with design schools and user experience research groups from universities globally.