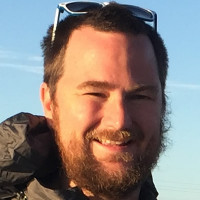 Frontend Web Developer @ Lullabot
Mike Herchel is a front-end web developer at Lullabot and has worked on prominent projects such as the Syfy network, SpaceX, Principal Financial, and more. He's been passionate about web development since creating his first website in 2001.
Outside of the digital world, Mike loves everything outdoors including hiking, fishing, kayaking, college football, and hammocking. He owns an awesome telescope that's over 30 years old and uses it as much as Florida's swampy weather will let him.
Mike lives with his perfectly wonderful little daughter and two very bad dogs that have a habit of sneaking stuff off kitchen counters.