Frontend Re-United Bangkok
Empowering the local frontend community!

Frontend United is a conference that yearly hosts 25 legendary speakers talking about UX, browser performance, theming, Javascript and Drupal. ​​​​​On the 1st June we will host our very own remote live stream event, in Bangkok! This means that we will be participating live, with Frontend United in The Netherlands. 
We made sure everything is just like attending the conference in The Netherlands: T-shirts, booklets, a video-steam with an up-close of the speaker, and a room full of enthusiastic designers and developers :) We even have a direct line to ask the speakers questions, and we have our own social event.
Practicalities
On the 1st June you can join us from 14:00 until 20:00, we will be participating in the live stream from British Chamber of Commerce in the centre of Bangkok. We are expecting around 50 developers to join the event. There will be selection of talks about CSS, Java Script and UX directly from the Netherlands - all engaged around burning topics in coding today.
As our idea is to have inclusive events, all attendees will post questions through sli.do platform! So, if you are in Bangkok, Utrecht or any other location, you will reach the speaker and have your answers right after the talk. Once the event starts, we will let you know of more details! 
For the last updates please check the FB page. Reserve your spot on Ticketmelon and sit next to people from Suriname, India and Rwanda whose communities will participate in this global event.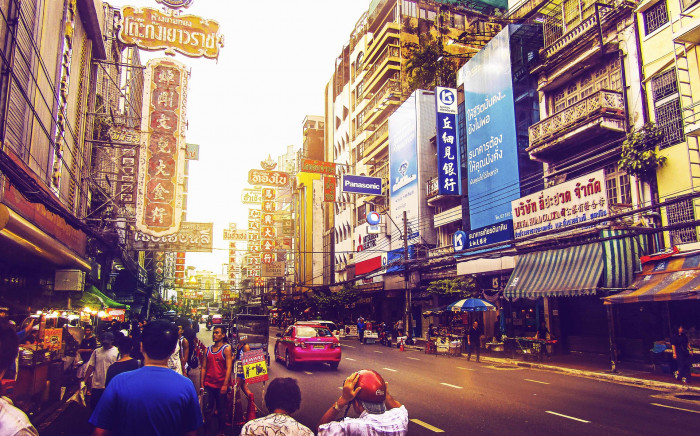 Never been to Bangkok?
Same same, but different. This Thailish T-shirt philosophy sums up Bangkok, a city where the familiar and the exotic collide like the flavours on a plate of pàt tai.
It's the contradictions that provide the City of Angels with its rich, multifaceted personality. Here, climate-controlled megamalls sit side by side with 200-year-old village homes; gold-spired temples share space with neon-lit strips of sleaze; slow-moving traffic is bypassed by long-tail boats plying the royal river; Buddhist monks dressed in robes shop for the latest smartphones; and streets lined with food carts are overlooked by restaurants perched on top of skyscrapers. And as Bangkok races towards the future, these contrasts will never stop supplying the city with its unique and ever-changing strain of Thai-ness.(more on Lonely Planet)
Special thanks to our sponsors as the event wouldn't be possible without them: