Social track
Without this, a conference might as well be a marathon of meetings, right? ;)
Meeting friends
From all over the world, people will be in Utrecht for the event, and we want to create as much opportunity for people to get to make new friends from far and wide as possible. That's why we organised a full week of social!
Before you click away: You won't have to lose a full week of work, we have a coworking and sprinting venue lined up too!
Monday: walking tour.
Tuesday: climbing the Dom tower.
Wednesday: boat cruise.
Thursday: Justlease Hackathon
Join Justlease's first ever Hackaton on Thursday the 31st of May from 12h45 till 23h00. Think creativity, think networking, think teamwork, think good food & drinks and obviously think epic prizes and mad respect. Read more or sign-up now.
Friday evening: Welcome party
Proost! Cheers! Salute! Skål! Santé! Wherever you come from... If you're in Utrecht already, join us for a welcome drink tonight around 8pm at the main venue! We'll look at the results from the hackathon and get to know each other. See you there?
Friday evening: Social night
19:00 - 21:00: Dinner with a stranger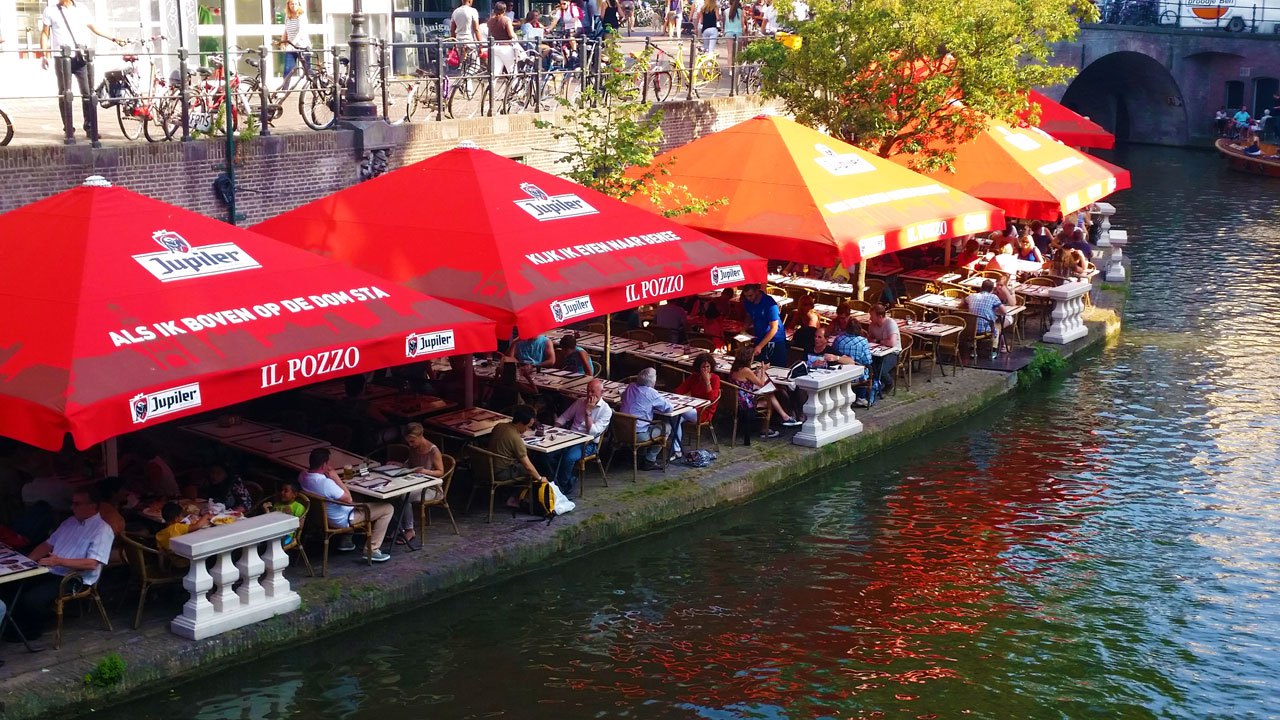 Digest the workshops of the day, and meet a friendly face doing so. We picked out a few excellent restaurants and made reservations for a few big tables. Dinner reservations will be around 19:00 (or different, depending on what restaurant you pick). Write your name under one of the restaurants, and prepare to dine with absolute strangers. Sign-up now!
21:00 - late: Drinks at Park 6
After the strangers became friends during dinner, we want to invite you in Park 6, inside TivoliVredenburg. Step on the luminous floor and dance to the music of local DJs, challenge your friends for a game or enjoy one of the best view of Utrecht on 30 metres high. First drinks are sponsored by Justlease. Don't forget to bring your badge.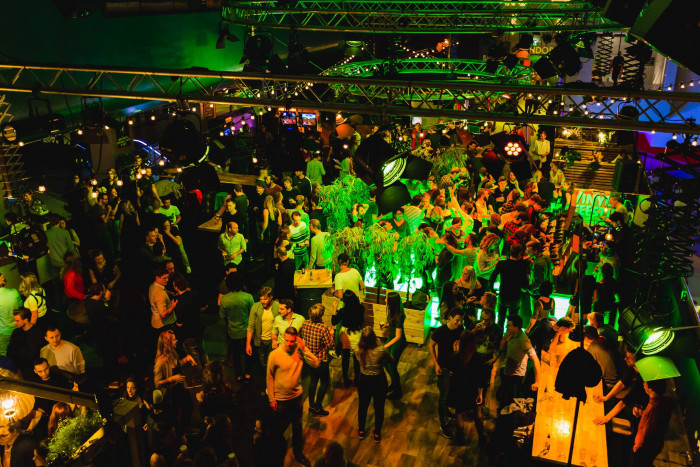 Tivolivredenburg is at Vredenburgkade 11. Inside, follow the signs to Park 6.